Driving (Petrol) Away
Countries around the world are pushing for an electric future. But they're doing it for different reasons.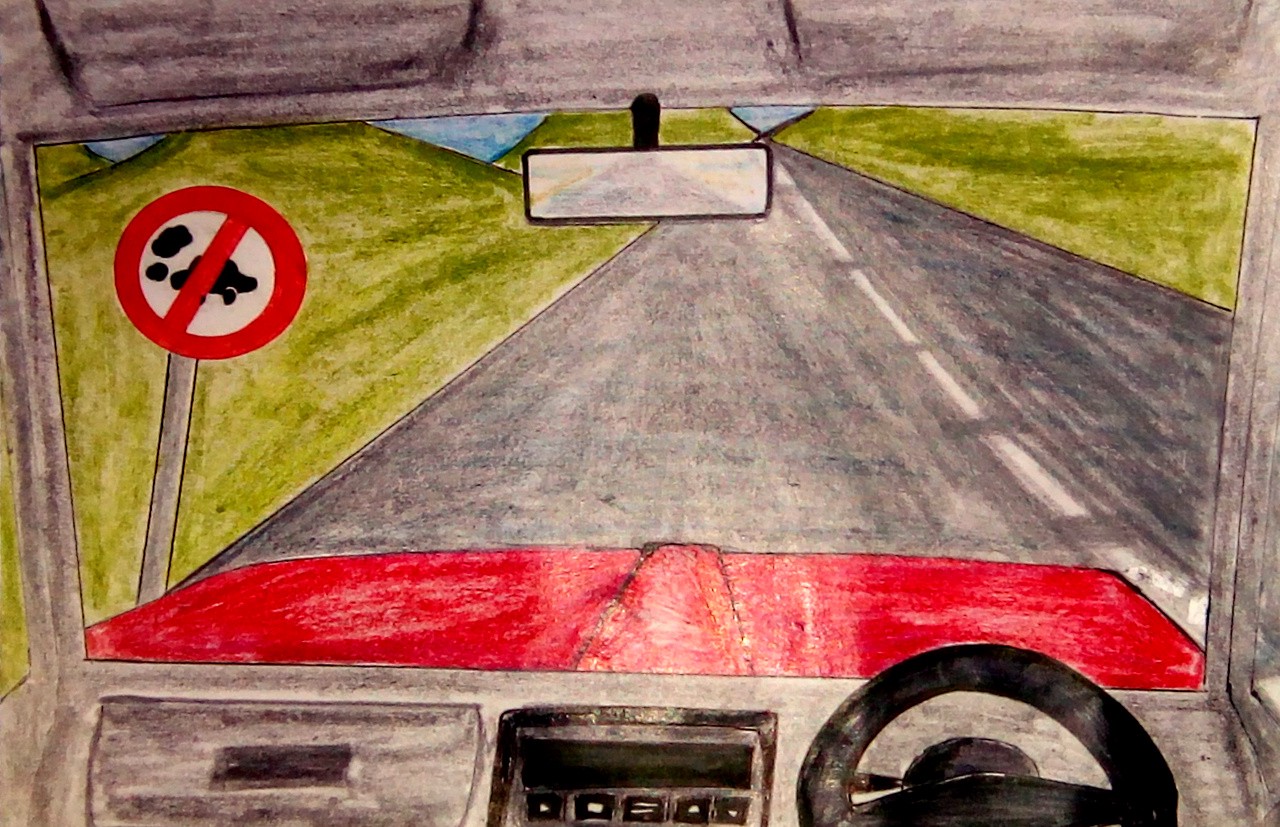 Countries around the world are pushing for an electric future. But they're doing it for different reasons.
Yesterday, we featured India's plan to end the sale of petrol and diesel cars within the next thirteen years. That's a huge move, in terms of making the world's transportation cleaner and more efficient. But that's only the beginning.
Soon after India, France and the United Kingdom made similar announcements, albeit slightly less ambitious. But leading the pack is Norway, which already has more than one-third of its cars running on electricity today.
Why are so many countries pushing for electric cars? And how are they doing it? It turns out that the reasons and methods, though similar, are also quite different. Here's a quick roundup of some of the major electric-car pledges of the past few years.
Norway
Norway has been promoting electric cars for decades. With tax breaks, free charging points, and permission to drive on the special lanes normally reserved for buses, the country has been giving people a lot of extra reasons to go electric in their driving. And they've been doing it since the 1990s.
This is part of Norway's general philosophy of keeping its environment healthy — and the results are showing.
Today, over a third of new cars sold in the country are either fully electric, or plug-in hybrids: cars that run on battery but switch over to fuel when the charge runs out. With the recent plan to install two fast-chargers for every 50 kilometres of Norway's main roads, the charge won't be running out very often.
Because 98% of Norway's electricity is from hydro-power, Norway's electricity is the cleanest electricity yet. And the free changing-points set up for cars by the government make it the cheapest electricity too.
And Norway hasn't finished yet. The government recently initiated plans to ban selling new petrol- and diesel-powered cars by 2025 — five years ahead of India. The bill is yet to be finalised, and some are not sure if it's possible. But it shouldn't be too hard a journey, seeing that Norway's already halfway there.
The Netherlands
Soon after Norway, the Dutch (Netherlands) parliament too initiated plans to stop selling fuel-cars by 2025. Again, the plan is again yet to be made into law as there is some disagreement about whether it will actually work.
The plan was first proposed in the Netherlands by the Labour Party (PrdA), who wanted non-electric cars to be banned entirely. That plan was eventually toned down, so it would only "strive to prevent" sales of new fuel-cars, making the roads slowly become more electric over time.
However, the VVD, which is running the government in partnership with the PvdA, wasn't convinced. VVD leader Halbe Zijlstra called the plan "unrealistic" — as well it might be: the amount of electric cars sold in the country is currently just 10%.
But then again, given the country's ability to get things done, it might just work.
India
While the Indian government is projecting its "no petrol or diesel cars by 2030" plan as an environmentalist one, the country also has another big reason for going electric: oil imports.
Currently the world's third-largest oil importer, India spends about $150 billion every year, importing as much oil as Italy, Spain and the United Kingdom combined. According to calculations, India will save at least $60 billion by switching to electric cars.
Of course, with millions of air-pollution-related deaths every year, a clean atmosphere is also a big incentive. The number of deaths is so high that it's almost as much as the deaths caused by smoking. Diesel cars have already been banned in the National Capital Region of Delhi, and Road Minister Nitin Gadkari recently made it clear the trend would continue.
Apart from promoting electric cars, the government also wants to promote making electric cars in India. The Energy Ministry's principal advisor, Ashok Jhunjhunwala, said electric cars would be increasing sought after in the next 5–6 years — so if India doesn't make its own, it'll end up importing cars instead of oil.
France
France has just got a new government which appears very committed to the environment. At least the Environment Ministry is, because the Environment Minister, Nicolas Hulot, is also an environmental activist.
Last July, Hulot announced several new environmental policies, including stopping new oil exploration permits immediately, and ending the use of coal for electricity in the next five years. And then, there was the plan to stop selling non-electric cars by 2040.
The policy has been criticised by some for not being ambitious enough. It's a long way behind what Norway and even India are planning. Another problem was that there weren't many details on how they planned to phase out fuel-cars. Although, seeing that 2040 is so far away, they probably don't urgently need plans just yet.
Coupled with the plan to stop using coal, France's electric cars are going to be among the most environment-friendly. According to some, that is.
About 75% of France's electricity comes from nuclear power. That's good for the atmosphere, but it could end up poisoning the seas and oceans. So it's actually not friendly to the whole environment, but only friendly to the 'air' part of the environment. Then again, the nuclear waste could always be dumped outside the country — Hulot is not the Environment Minister of the whole world, but only the Environment Minister of France.
Actually, that's being worked on too. Another of Hulot's plans is to cut down on nuclear power, bringing its usage down to 50% by 2025, and continuing down from there.
United Kingdom
Days after France, the United Kingdom too said it would go electric-only by 2040. That was part of its Clean Air Plan: with a high number of diesel-powered vehicles on the roads, air pollution is estimated to cause at least 29,000 premature deaths every year.
Diesel cars were encouraged in the early 2000s, because they didn't emit greenhouse gases like carbon-dioxide, which meant they would help in slowing down climate change. But it turned out that diesel emits a lot of nitrogen-oxide, which is a much more direct way of killing people.
While the pollution problem is not new, it recently rose to prominence when the UK government lost court-cases about nitrogen-dioxide levels. The High Court set a deadline of last July for the government to create a new pollution-management plan.
Apart from the complete ban scheduled for 2040, the government needs to help ease the transition to electric vehicles.
Unlike some other countries, the UK is relying more on local authorities instead of a centralised plan. Over £200 million is being given to local authorities to tackle the highly polluted roads on a case-by-case basis. The idea is to discourage high-pollution vehicles — though the government had said that actually taxing people should be a last-resort.
The government doesn't want to 'punish' drivers of diesel cars, since many of them bought the vehicles in good faith, before the bad effects of diesel became clear. Instead, owners of some of the most polluting cars will be given about £8,000 as an incentive, to get rid of their vehicle and buy a clean, all-electric one instead.
China
China, the world's biggest vehicle market, doesn't have plans as radical as the rest. They government is considering a ban on selling and making fossil-fuel cars — mainly because of its drastic smog problems — but it hasn't made any concrete announcements yet.
That doesn't mean it's not pushing for electric cars. It's just doing it a bit more slowly. "The implementation of the ban for such a big market like China can be later than 2040," explained Liu Zhija, assistant manager at the country's biggest passenger-car exporter. "That will leave plenty of time for everyone to prepare."
In the meantime, China already has more electric-car sales than any other country, and they plan to have a fifth of car sales electric by 2025.
While the government gives some subsidies to make electric vehicles cheaper, they're also spending massive amounts of funding on infrastructure. Nobody's going to buy electric cars if they can't charge them easily — which is why the Chinese government is planning to set up one lakh charging stations this year alone.
Another thing that makes EVs popular is that, instead of relying on expensive, imported vehicles, a lot of companies are building cars in China itself. Car that are simpler and cheaper than their foreign counterparts.
But to make sure they hit their goals, the country is taking more concrete measures. They've set up a system of 'credits', where each company gets a certain number of credits for making electric cars, which can then be used to make non-electric ones. Companies that make more EVs will get more credits, and companies that run out will have to buy them from others who have extra credits to spare.
---
So there you have it — a glimpse of the latest big announcements related to electric cars. Things are heating up as more and more countries promote electric cars, in one way or another. But the list isn't complete yet. Who can complete it?
You can — in the comments!
---
Ready for more? This week at Snipette, we're running a whole series on electric cars. We'll be diving into a bit of history, looking at different kinds of electric vehicle, and more besides. So, be sure to check back again tomorrow!
Not so sure? Using electric-cars means using more electricity. But is electricity really such a good thing — even if it comes from a renewable source like hydro-power? Not always: there are other problems that can crop up!
Have something to say? At Snipette, we encourage questions, comments, corrections and clarifications — even if they are something that can be easily Googled! Or you can simply click on the '👏 clap' button, to tell us how much you liked reading this.