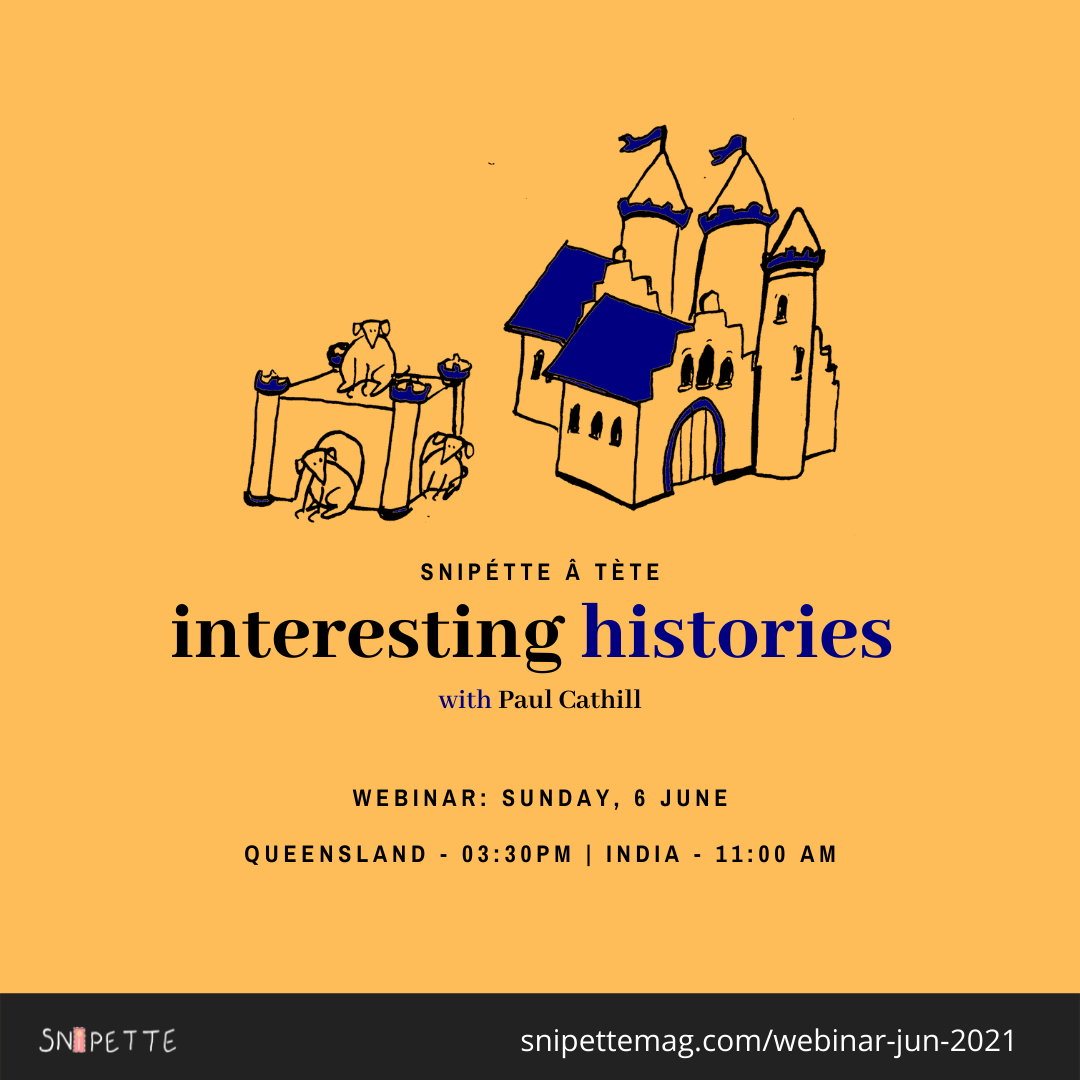 Interesting Histories with Paul Cathill
Snipêtte à tête: Sunday June 6th, AEST 3:30 PM

History doesn't always mean wars and battles. It can also mean exploring how pencils came about, investigating the teddy bear's political roots, or looking up the delicious origins of ice cream.  
Born in Ukraine and raised in Australia, Paul Cathill describes himself as an IT person by day and a hobbyist storyteller by night. He loves rare, historical, and antique books, and those he gets his hands on make their way into his massive collection for him to read at leisure. He loves to write - flash fiction, short stories, essays, historical articles, books. Anything that can be written, he wants and dares to try and write it.
Paul runs his own publication, Interesting Histories, where he dives deep into various wars and battles—but also covers how pencils came about, the teddy bear's political roots, and even the delicious history of ice-creams! He was one of the first authors to write for Snipette, and he has covered various topics with us, ranging from space technology and natural law to camels in the Australian outback.
Join us on Sunday, 6th June, to see what interesting history he'll dive into next!
Excited already? Click here to read his previous work with us!
---
Timings
Queensland: 3:30 pm
India: 11:00 am
Vietnam: 12:30 pm
Anywhere else: see here
Duration: 1 hour
You can sign up to be a live guest, and have the opportunity to interact with the speaker in person, or tune in to our stream from YouTube and ask questions there!